Enjoy Your Perfect Ombre Brows
If you've ever coveted lust-worthy brows, and have searched the internet near and wide, chances are you'll come across the term "ombre brows".
It seems like the new favorite for every lady lately!
The ombre brows are suitable for all ages, facial shapes, complexion and skin type: oily, dry and those in between, plus it can be used together with microblading for a more natural finish. It owes it's success to its versatility as much as its exquisite finish.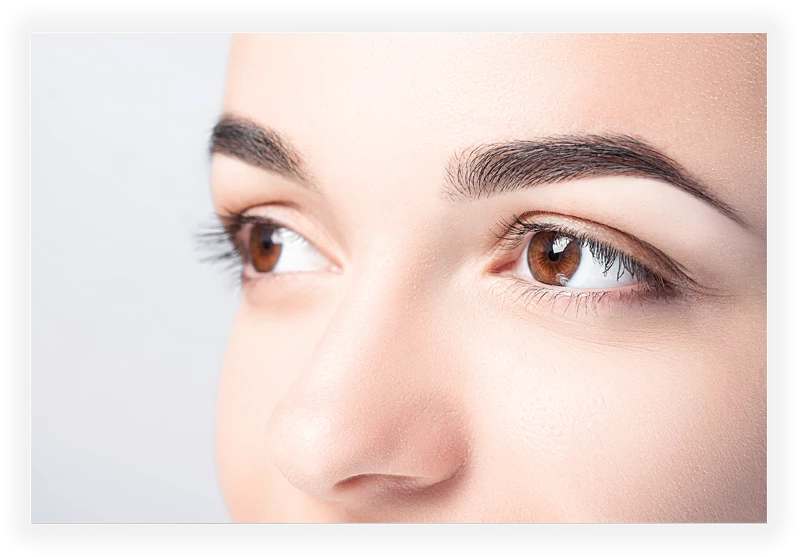 "Ombre" is French. And it means shaded or shading. But there is more to this latest sensation of Instgram ready brows.
Ombre brows is a semi-permanent powdered brows technique that is used to simulate make-up done with eyebrow pencil or eyebrow shadow rather than making hair-like strokes as seen in microblading. It is a very flexible beauty enhancing solution that can be used to give your brow the desired shape yet achieving the ombre effect.
Ah, the Ombre effect. This is a product of the combination of two different colors on the brow with one of the colors darker than the other. Here the tails of your brow are made with the darker color which fades into the lighter. This is the secret to why it looks more natural than solid color.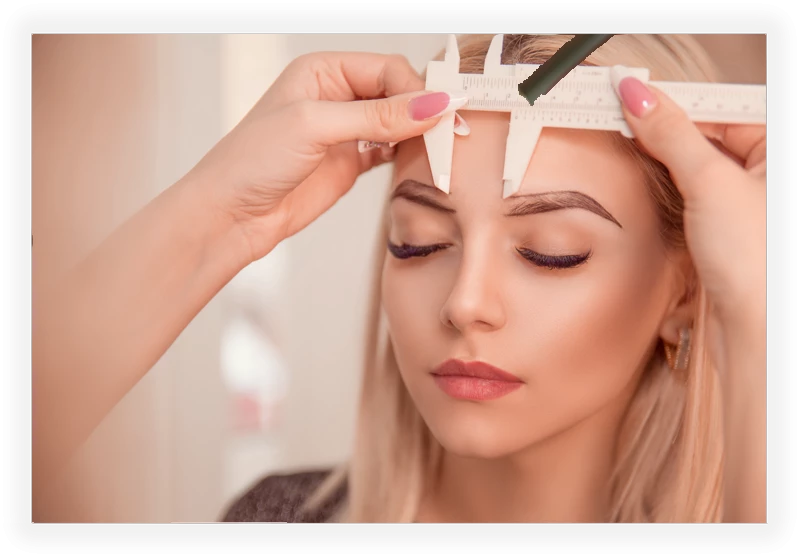 How Can I Get Ombre Brows?
Achieving the ombre brows is a simple process. Our technicians will work with you to tailor the hue of the pigments to the color of your skin or hair.
After initial consultations, we'll prepare your skin and anesthetize your brow area - to ensure a painless procedure.
Utilizing a tattoo pen, our ombre brow technician will work to achieve the powder-filled brow look.  For your assurance and to guarantee you always walk away satisfied, we often begin with a lighter shade to see how it will look on you and how your skin will react before using the predetermined color choices.
Highly competitively priced - looking for affordable, inexpensive brows? Then you're in look!
It is painless and straightforward procedure
Our technicians are highly trained and skilled so will get it right the first time of asking
Last just between 1 to 2 hours
Typically your ombre brows will last an average of two years
Put an end to your eyebrow worries; bin your eyebrow pencils and shadows, and say hello to your eyebrow dreams-full, smudge-proof, water proof, natural looking brows on fleek! Always camera ready and instagram worthy, it will save you time and stress too. Get in touch, we'll be glad to discuss your requirements.
Book Your Appointment Now
Is this you?
Searching for "ombre brows near me"?
Looking of an immediate style upgrade for an event
Tired of the daily rituals of tending to your brows
Frustrated trying to grow a full perfect brow?
A senior with thinned out eyebrows?
Learn More About Additional Services