Microblading Las Vegas For Perfect Eyebrows!
If you can achieve A+ brows without stress, why shouldn't you?
Deep down, like most women, you would die for lush, beautiful, and perfectly curved eyebrows. Unfortunately, for one reason or the other, you don't have the brows of your dreams. Perhaps you're in the habit of plucking away at your eyebrow, you've gotten older with thinned out brows, or you lost your brows for one reason or the other.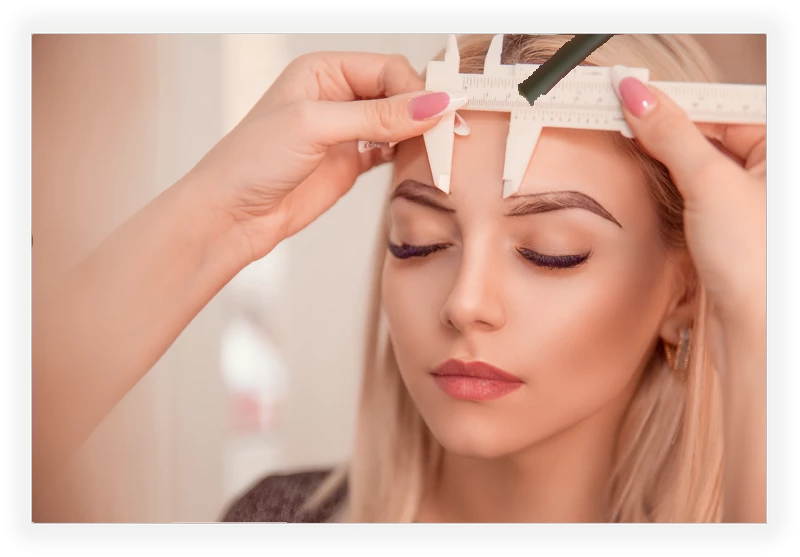 You also can have your favorite celebrity like eyebrows without fuss, thanks to microblading.
So you might be asking yourself:
Microblading is a modern alternative makeup technique used to achieve the appearance of full, crisp and perfectly curved eyebrows.
Our makeup artist and certified estheticians are highly skilled in this craft. During microblading process a microblading pen is used to implant pigment in hair- like strokes over your brows to give it the desired outcome - a natural, full, and gorgeous looking eyebrows that is indistinguishable from real eyebrows.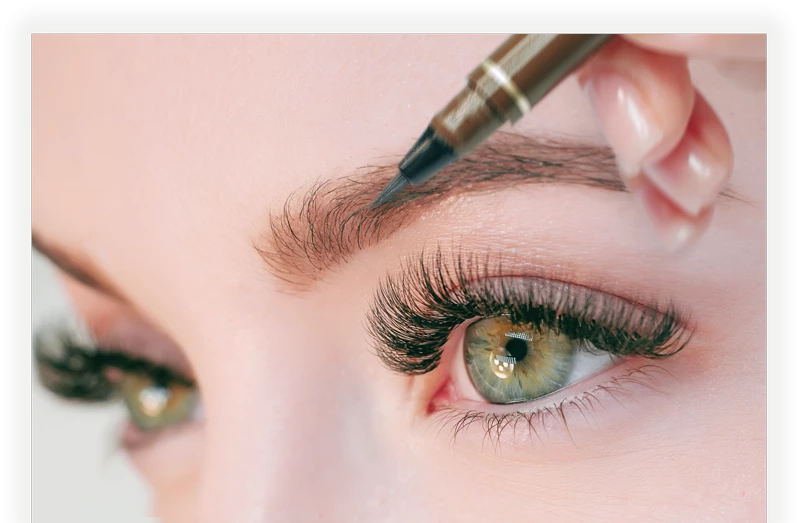 Here is How Microblading Works
Microblading is a perfect solution even if you have no brows due to alopecia, chemotherapy or have faint brows.
To make sure you don't end up with a brow job gone wrong, we'll discuss your goals and advice you on the best choice based on your facial features, lifestyle, and makeup use, age, skin tone etc..
We understand that you might be undecided and worried at this stage, so your microblading expert will draw a temporary outline of the design you choose for your approval and which will be subsequently used to guide the entire process.
Getting down to work, we'll prepare your skin by cleaning it thoroughly so it doesn't become infected then apply a topical numbing agent to make it as painless as possible and comfortable for you.
We'll use a state-of-the-art hand held tool to make thin, precise, hair-like strokes on your epidermis which will be filled with the appropriate pigment. While at it, you'll be allowed to monitor progress via a mirror which will allow you have necessary inputs - this meaning that throughout the process you're not kept in the dark.
Unlike Going for a Permanent Tattooing Option, This Approach Results in a Natural Looking Result.
Microblading is quick. As it won't last the whole day, you will get back to your ordinary day, like looking great ASAP.
Our procedure, tools and environment are very sterile.
Before we let you leave your microblading specialist will discuss some "aftercare" tips with you.
Here Are Some Microblading FAQs
What is the difference between microblading and permanent make-up?
During microblading, hair-like strokes are created which gives it a natural finish unlike the permanent make-up where the tattoo appears as a block effect.
Can I choose the shape and the color?
Yes you can. However to guarantee you get the best result possible we'll consider other factors such as your facial features, lifestyle, age, skin color etc. for your assurance, we'll draw a temporary design which you must approve before we can continue.
I am worried about the pigments used in microblading. Are they safe?
Yes they are - we use only high quality pigments approved for facial use that have passed all quality, health and safety standards.
I am worried about price. Is microblading expensive?
Don't be. Our microblading procedure is fairly priced and if you consider that you won't have to spend a dime on your brow while it last, then, microblading is not only cheap but a money saver.
Book Your Appointment Now
Learn More About Additional Services